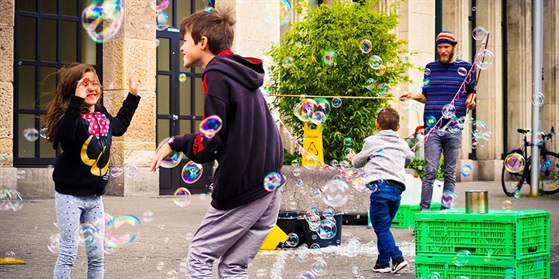 road 2672029 - MichaelGaida, CC0
Questions and answers
Young people can meet in youth centres. These facilities are mostly for young people of all ages. These youth centres are financed either by the city and the commune or by the churches. Young people can meet here and work together in a team on projects, get involved and take part in events.
Checklist
Document
Brochure: What youth welfare offices do
Questions and answers about the Youth Welfare Office.
Landschaftsverband Westfalen-Lippe - https://www.lwl.org
Helpful Links

Children in Saxony
Children can inform themselves about various things such as leisure, family, protection and safety, education, healthy growing up and much more.
🖾
Children go to the doctor alone?
An audio file clarifies the question of whether and when children are allowed to go to the doctor alone.

Children and adolescents
Advice and information on the following topics:
Preventive protection of children and young people and early aid
Independent youth policy
Youth work and school social work
Youth vocational assistance and production schools
Extracurricular education for children and young people
Saxon Youth Foundation
Advert
Addresses