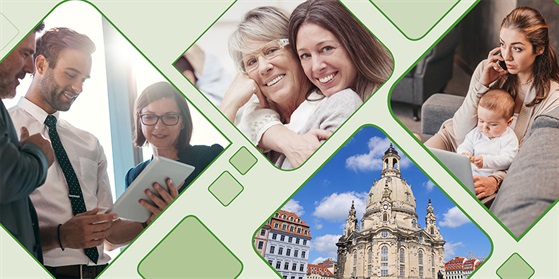 Questions and answers
IT helps gGmbH is a non-profit company which was founded with the clear goal to have IT to support projects and operate primarily socially-oriented character. As the name suggests the gGmbH already, the focus in helping. For example, on projects that improve everyday life or individual aspects of life. Profit orientation, prestige, or even political influences are irrelevant here. Because solutions are usually only which are equipped with the financial resources available.
Solutions are often only then created by economic and management if they have concluded the profits or savings. It is an expression of justice if we let the weaker members of society benefit from digitization. Our vision is a piece to make the world better solutions, with good IT. These solutions will be accessible free of charge for all. Want to here IT helps apply by creating solutions that take advantage of the weaker of the society and help.
The Heinrich & Reuter Solutions GmbH, also known as HeiReS, offers its customers the best of the worlds of usability, user interface design and development, specializing in Microsoft technologies. The company's portfolio include concept and design of modern user interfaces in blend, prototyping and development of desktop applications and universal apps for mobile devices with proven expertise in XAML and c#.
The HeiReS team, headed by Managing Director Lars Heinrich and Peggy Reuter-Heinrich, technology and design in the Microsoft environment is regarded as recognized experts in the field. Every client and every project benefits from many years of experience at HeiReS. In numerous customer projects, as coach usability, UI design and development as well as established speakers at conferences and writers for publications, this competence was acquired.