Social partners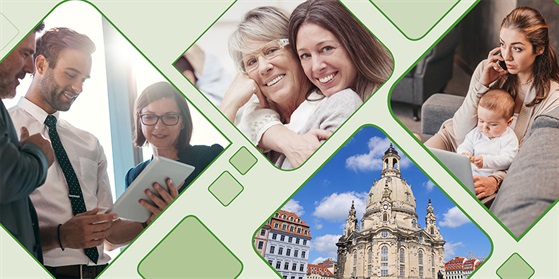 A complex topic such as the reconciliation of family and professional life, it is impossible in every respect and for every affected due to offer the right help in the proper form a single project. Therefore we have searched already the cooperation and partnership with other socially active institutions, organisations, authorities and associations in the implementation of our solution. They act as thematic or technical advisers, as reliable sources for content.
We are very happy, that all partners involved behind our solution and see advantages and benefits for their own organisation. In addition to the good opportunity to present the company and social commitment in our solution, our partners appreciate the solution also concretely and directly as users in their own right and as a source of information and Platform for companies and thus Employer. We see just this kind of hand-in-hand work as a great opportunity for further collaborations and partnerships.
Questions and answers
How do the listed partners support the IT project for family and work?

The partners generally support the compatibility of family and career. As a common concern, many of the partners support us with their valuable feedback and thus contribute to the benefits of the platform. In addition, some of them also support us in the dissemination of the platform.