Partner companies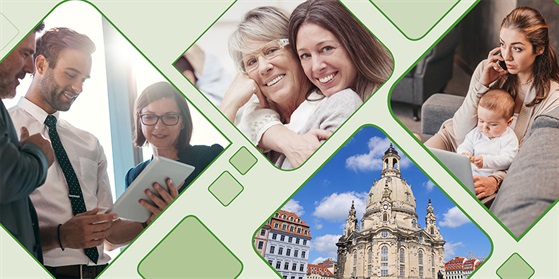 The companies listed here are cooperation partners. Some of them are very active in the co-design of the platform. This makes the benefits for companies and their employees particularly high-in the sense of maximum family-friendliness. We look forward to welcoming as many and diverse companies as possible as cooperation partners for a better reconciliation of family and work here. Cooperation or participation is free of charge and is only at your request. However, we ask for a little commitment from you. This brings you as a company the benefit of being perceived as a family-friendly company through our platform.
Questions and answers
Is it possible to cooperate outside Dresden?

For now, we will host the platform for reconciling family and work for Dresden-especially as far as local contacts are concerned. In the first stage of expansion, it is therefore reserved for Dresden companies. But soon a version for Saxony is being targeted. Our grand vision is a version for Germany as a whole so that everyone can participate.
How can my Dresden company become a cooperation partner of the platform?

If you are a company in Dresden, we would be very pleased if you would like to participate as a cooperation company. Please give us a call or write to us. Since we ourselves are a Dresden company, we can even exchange information directly on site. Simply go through the steps mentioned in the checklist and take advantage of the full benefits for yourself as a Dresden company.