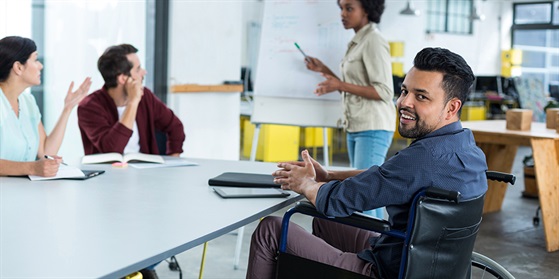 Questions and answers
People with congenital deafness or deafness acquired up to the age of 7 or hearing loss bordering on deafness are entitled to benefits. A degree of disability of 100 is required.
Document
First application for determination of severely disabled status and granting of benefits in accordance with the Landesblindengeldgesetz (Law on Blind Benefits)
You can use this form to request money to compensate for additional material costs.
Amt24 – www.amt24.sachsen.de
Helpful Links

Emergency call SMS for deaf people
The Saxon police offer this special service for people with a hearing impairment.
🖾
Platform for deaf and hard of hearing people
News platform for deaf and hard of hearing people
🖾
Deaf money
Financial aid for deaf people
Advert
Addresses