Heinrich & Reuter Solutions GmbH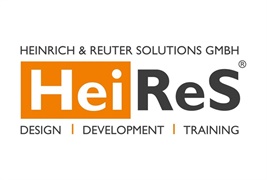 Wer nicht mehr will als er kann, bleibt unter seinen Möglichkeiten.
Heinrich & Reuter Solutions GmbH
THE IT PARTNER IN THE PROJECT FOR DESIGN AND DEVELOPMENT
The HeiReS team, led by the managing directors Lars Heinrich and Peggy Reuter-Heinrich, is a recognized group of experts in the field of technology and design in the Microsoft environment. Due to many years of experience in numerous customer projects, every customer and every project benefits from HeiReS. We place the user at the center of the development process and regard each project as individual and unique. We work in close partnership with our customers in the areas of UI design, development and usability and are established speakers at conferences and authors of specialist publications.
Shareholder management:
Peggy Reuter-Heinrich, Lars-Heinrich
Commercial register: Dresden, HRB 31319
UST-IdNr: DE283937805
Familienfreundlichkeit wird bei uns täglich gelebt.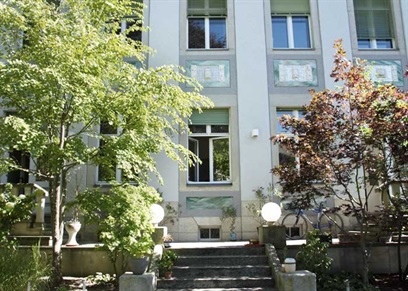 HeiReS ist ein mittelständisches Unternehmen mit einem coolem Experten-Team in Bereich UI-Entwicklung und Design.
Das tun wir für in Sachen Familienfreundlichkeit:
Flexible Arbeitszeit in Beginn und Ende

Home-Office bis 25% der Arbeitszeit möglich

Zuschuss zu Home-Office und Telefonkosten

Fahrtkosten-Übernahme

Betreuungsgeld-Zuschuss

Zusätzliche Gewinnbeteiligung

13. Monatsgehalt bei Zielerreichung

Erholungsbeihilfe für Mitarbeiter sowie deren Ehe-Partner und Kinder

Freiwillige bezahlte Freistellung in Notfällen und bei Krankheit der Kinder

Unterstützung bei betrieblicher Altersvorsorge
Das tun wir für in Sachen Weltoffenheit:
Unterstützung bei Beihördenangelegenheiten und Bürokratie

Kommunikation in Englisch und einfacher Sprache
Unterstützung und Bürgen beim Wohnungsfinden
Unbürokratisches Anerkenntnis der Fähigkeiten und Abschlüsse

Unterstützung beim Spracherwerb

Betrieb und Verbreitung der Welcome-App-Germany.de
Das tun wir in Sachen gelingender Inklusion:
Umsetzung von Barrierefreiheit nach BITV in unseren IT-Lösungen

Kenntnis-Gewinn und Schreiben in Leichter Sprache

Unterstützung lokaler Behinderten-Verbände

Thematisierung von Inklusion im Kontext Arbeit und Alltag

Vorträge halten über Barrierefreiheit in und mit IT